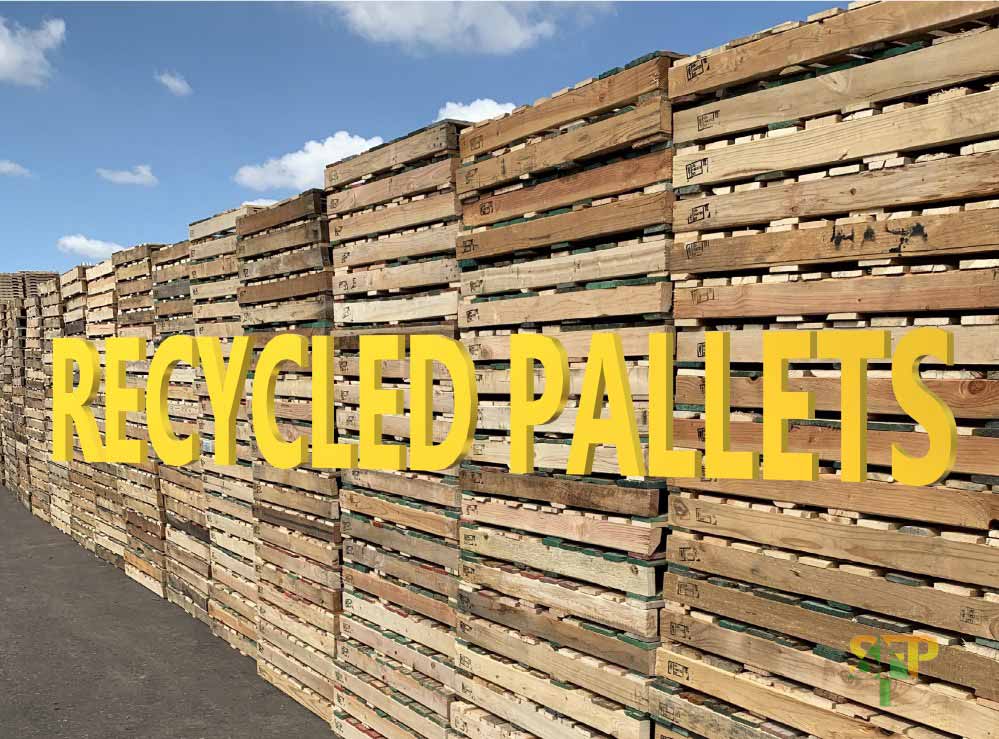 Used Pallets for Sale in Phoenix
Is your company searching for any of the following?
"used wooden pallets for sale", "used pallets near me", "used pallets for sale near me" or "sell used pallets near me"?
Good news! In addition to selling new pallets, we sell recycled pallets as well! They are also referred to as used pallets, recycled wood pallets, reused pallets and repurposed wood pallets.
At our pallet yard we sell used pallets such as: Euro pallet, heat treated pallets, 40 x 48 pallet (aka "GMA" pallet), 48 x 48 pallet, industrial pallet, export pallets, large pallets (over 48") and heavy duty pallet.
Are you looking for local pallet companies that buy wooden pallets? We don't only sell wood pallets; we buy wood pallets as well!
If you have questions about the pallet prices offered when we purchase pallets, or questions about the pallet cost when you buy pallets from our pallet supply, simply contact our sales department for more information.
Call today and you will see just how easy it is to buy and sell pallets with Southwest Forest Products!